Newborn and Family Photo Session Combined. Win-Win!
A newborn family member is exciting and joyful, and even more so if it's the first grandchild. New parents, still tired from the long labor and sleepless nights but already accustomed to their new baby as if she has always been there, start taking this new reality more calmly pretty soon, but not the new grandparents… A new grandma jumps at every sound the baby makes, she coos and shushes, and moves and stops. Her heart is bursting with excitement and her eyes fill with tears of joy and tender emotions in a split second – after all, it's her baby's baby we are talking about! Infinite love in square!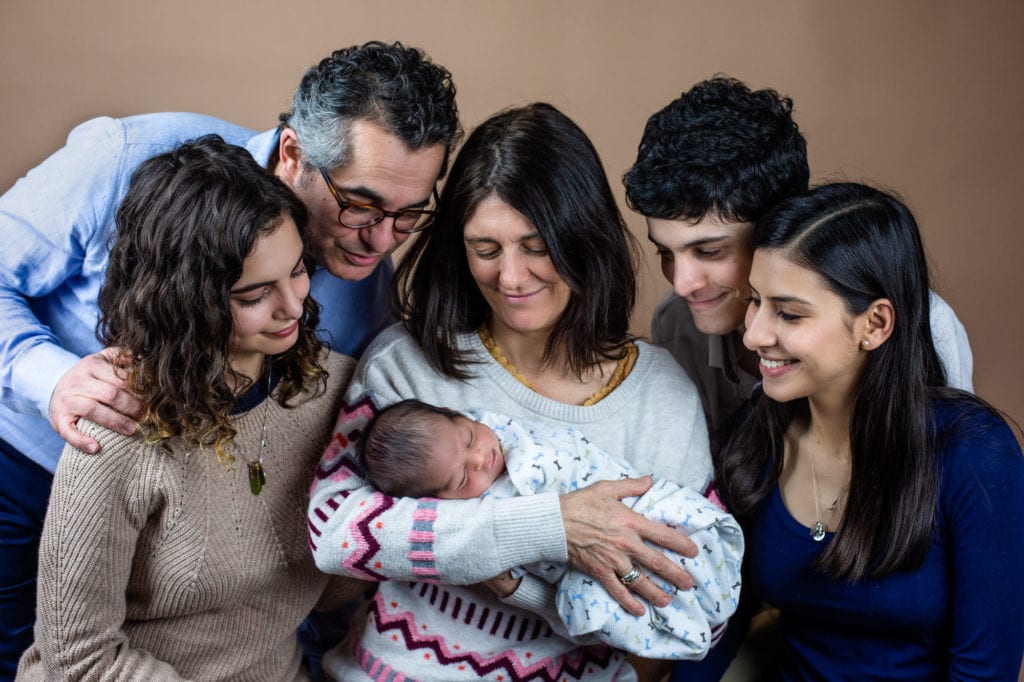 Mom of two young kids, I understand it; so, when F. asked me if the grand-moms could join the newborn photo session and be in the pictures I couldn't say no. And boy, was it the right choice! Grand-moms, these loving safe heavens, helped to soothe the baby down when nothing else worked, they were there for mom and dad, and they added immeasurable warmth to the pictures. It's never tiring to see the whole family gathered in awe around the new baby, the new master of their wishes (till a new baby boss comes along :))
While traditional baby pictures make a wonderful memory of the newborn stage (those tiny fingers, those pouchy lips, that fine soft hair), newborn family photos create a memory of love, the overpowering emotions, the unity and connectedness. Years from now, when the parents open their album for the first time in a few years, they will re-live that joy, that affection, that novelty that they felt in the first days. And the baby? Now a teenager, she will be reminded how loving, how grateful and caring her parents really are.
Family newborn photoshoots are truly special. Book yours now!